Honest Czech production based on tradition and quality! Our priority is a satisfied customer and first-class products.
Not sure how to order or place an order? Do not hesitate to contact us, we are available on weekdays from 7 am to 7 pm.
We offer various types of transport - we send via PPL and Zásilkovna. For larger orders we prefer personal collection in Prague.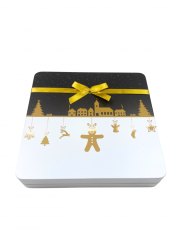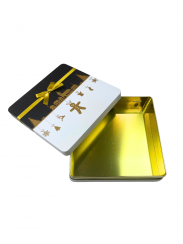 Quick info
Doporučujeme
Vlastní text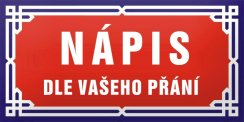 custom production 2-3 weeks
1 129 Kč
THE ORIGINAL ENAMEL SIGN IS A SIGN OF SOLIDITY, ELEGANCE AND PERFECTION

We produce a wide range of enamel signs!
House number, house number, number sign, street sign, street sign, information board, street sign, signboard, door sign, door sign, production sign, pipe sign, logo, water meter, water bar, grave marker (grave number marking), emblem, coat of arms, municipal welcome sign, municipal office, municipal sign, school sign, nursery sign, warning plaque, warning sign, no parking sign, prohibition sign, clock face, enamel facade panels, fire markings, company identification, advertising sign, state emblem, nameplate, pictogram, natural monument, protected area, memorial tree, leveling point, surveyor's point, replica of historic sign, tower clock face, etc. ..
Thanks to the enamel finish, our signs can withstand weather and climatic influences!